Register for Classes
Use our convenient online system to register
Follow these steps to register
Click the "View courses and register" button below to enter the registration area.
In the registration area, click the "Login/Create Account" link at the top of the page.

New students: If this is your first time taking classes through the Center for Workforce Solutions, select "Create a New Profile" to create your user account.
Returning students: If you are a returning Workforce student, enter your username and password to sign into your user account.

Once you have signed up or logged in, you will be ready to enroll in classes.
Tuition is due at the time of registration. Visa and MasterCard are accepted.
If you want to pay by check or in person, contact us at 757-822-1234.
Using FastForward to pay for class?
If you are using FastForward (formerly known as the Workforce Credential Grant) and qualify for financial assistance, please call 757-822-1234 before registering.
Other ways to register
In person
Come to the TCC Center for Workforce Solutions, 7000 College Drive, Suffolk, VA 23435 
Driving directions and map.
By phone
Call 757-822-1234 Monday through Friday from 8 a.m. to 5 p.m.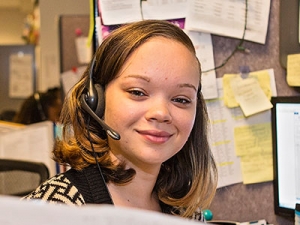 Need help? We're here for you
Registration specialists are available to help you Monday – Friday 8 a.m. to 5 p.m.
Call us at 757-822-1234 or email us.