Military Training Solutions
Customized, high-quality training from experienced trainers
Looking to get into a promising civilian career fast? With the right credentials and certifications, you can transition from the military into a high-paying civilian career in just weeks or months.
With the help of TCC's Center for Military and Veterans Education, transitioning servicemen, veterans, and military dependents can find customized tools and dedicated resources to connect affordable training to in-demand careers. From maximizing your military educational benefits to earning college credit for your military experience, TCC's experienced staff can help you find the right flexible training for your academic and professional goals!
TCC's Center for Military and Veterans Education (CMVE) can assist in growing skilled military workforce training through certifications, credentials and professional development. The CMVE offers customized military workforce training and open enrollment course options to military commands, businesses and military supportive organizations.
Military Contract Programs has a highly trained staff to walk you through the process
Programs are cost-effective
Many programs include nationally recognized certifications
Many programs are approved by the VA for veterans benefits
Work is documented on a college transcript
Our employment partners can take advantage of customized training solutions, open enrollment courses, TCC's SkillBridge partnership, on-the-job training, and apprenticeships.
Military workforce programs
The following programs are available for military employers and transitioning military.
Solar-Ready Vets
Project Management Professional (PMP)
Machining skills certification
Loss prevention
Learn more about the certification programs, contract and customized training for the military.
Contact US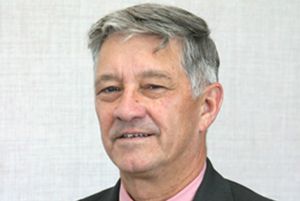 Calvin Scheidt
Director, Military Contract Training Programs
757-822-7702