Construction
Recertify your skills – or gain new ones
TCC offers many programs and certifications for in-demand construction-related jobs. We also offer re-certification courses required for trade-specific licensing updates.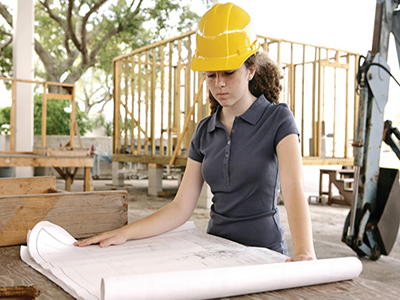 Basic Contractor Business Licensing
This 1-day course is recognized by the Virginia Department of Professional and Occupational Regulation (DPOR) Board of Contractors. Successful completion qualifies you to take contractor licensing exams.
Electrical CE Update
If you are renewing your electrician license, you must complete a 3-hour continuing education course. It covers new definitions, code changes, general requirements, impact on the job, general use and special equipment use in special codes.
Solar-Ready Vets
This program connects transitioning military to the solar energy industry, preparing them for careers as solar photovoltaic system installers, sales representatives, system inspectors, and other solar-related occupations.
For military-related students
The Center for Military and Veterans Education (CMVE) provides career coaching and transition services for veterans and their families to help translate military experience into a civilian career.
Financial assistance
Nothing says you're ready to do the job like industry-approved credentials. But if cost is a barrier, TCC might be able to help.